All Coupons
[20% OFF] ProWritingAid Coupon, Working Promo Code (April 2020)
[Have you ever faced the situation where your visitors or friends commented and pointed out the silly mistake you made? And that made you run and hide your face somewhere?
We all have been there and no matter how hard you try, you'll find such Grammar Nazis everywhere. In most cases, they just want to prove themselves to be better than you by showing off their Grammar knowledge and how quickly they were to catch the mistake.
After facing this issue multiple times, I decided that it's high time I should start looking for a better solution and find a tool that corrects my mistakes (before they do) and doesn't mock me.
My search ended with ProWritingAid – one of the best Grammar checker tools available right now. It's a great alternative to another popular tool called Grammarly in terms of pricing and features.
Before sharing the exclusive ProWritingAid coupon, let me share more details as to why and who should purchase it.
ProWritingAid is a great tool for bloggers, writing, social media avid users, copywriters, and in general everyone who writes online. It will stop you from making silly mistakes, correct grammar, punctuations, writing style, suggest new words, and a lot more.
So, before you send out a tweet with errors, ProWritingAid will catch them and fix them for you. It's available for smartphones, computers, Apple devices, and even as an office extension.
For bloggers, not only you can check for grammatical issues, you can easily check for plagiarism with their Premium+ plan.
ProWritingAid Features
Let's have a look at some of the coolest ProWritingAid features
1. Real-Time Correction
Unlike other tools, ProWritingAid offers real-time suggestions and corrections. It suggests changes and highlights as you write which helps you understand the mistake and avoid it in the future.
The Grammar checking features involve contextual spelling, grammar, and punctuation checking.
Additionally, you also get a detailed explanation of every suggestion. So, it won't just say to correct something but provide an explanation as to what was wrong and why you should use the suggestion.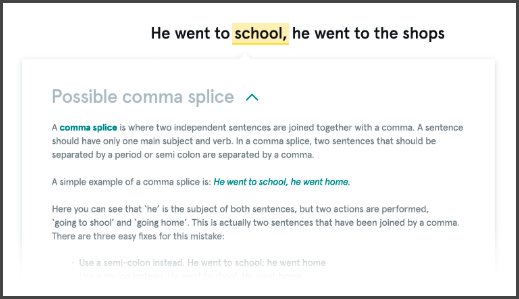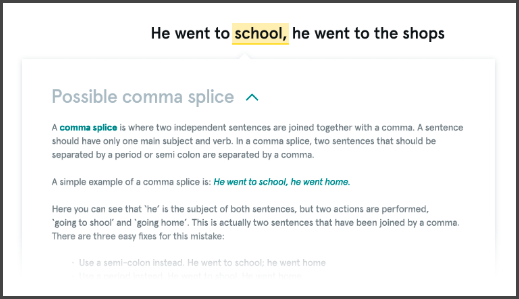 2. ProWritingAid Works Everywhere
One of my favorite features of ProWritingAid is that it supports both Windows and Mac systems with their desktop app. Most other Grammar checker tools only support either Windows or Mac so it's a welcoming feature.
Other than that, it integrates with tons of word processors which include – MS Word, Chrome, Google Docs, Open Office, and Scrivener. Additionally, you can use ProWritingAid's web API to integrate it with your own app (for developers.)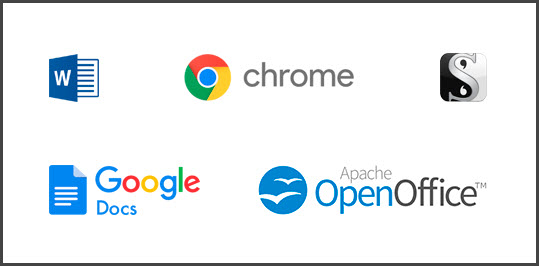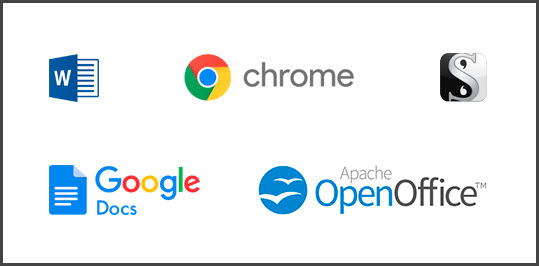 3. In-Depth Reports
What's better than being able to analyze your writing and get reports focusing on different areas and styles? For writers, it's a dream come true.
ProWritingAid comes with a powerful analyzer that analyzes your writing and suggest potential improvements in over 20 different reports. Each report is focused on a particular area of your writing which includes Style, Grammar, Cliche, Repetitions, and a lot more.
I personally tend to use few words repeatedly so ProWritingAid has been very helpful in suggesting different variations and improving my overall copy.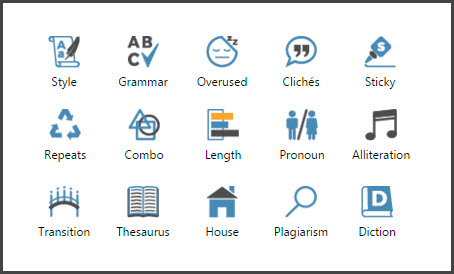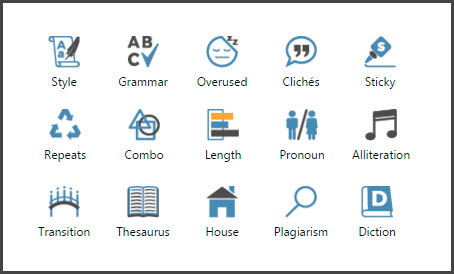 4. Word Explorer
Stuck writing? Dealing with writer's block? Can't find the perfect word to write next? ProWritingAid has got you covered.
It comes with a powerful word explorer which can be used as a thesaurus to find contextually related words, dictionary, reverse dictionary, collocation dictionary, alliteration dictionary, cliche dictionary, rhymes and example usages from poetry, prose, and songs.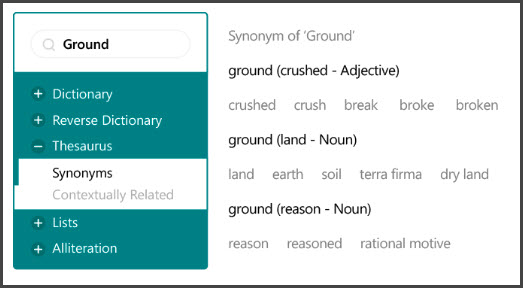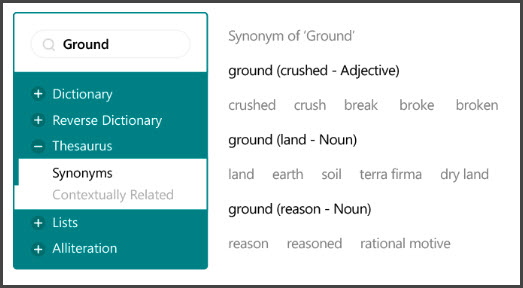 5. Free Plan Available
Don't want to jump directly to a premium plan? You don't have to. ProWritingAid comes with a free plan which gives you a summary report for key issues, 19 writing reports and allows real-time grammar checking.
But it's limited to online use only (can't use with word processors) and you can only edit 500 words at a time.
ProWritingAid Free vs Premium
Let's have a look at what you get when buying the premium plan vs free.
ProWritingAid Free Plan
Summary Report of Key Issues
19 Writing Reports
Edit 500 words at a time
Use online only
ProWritingAid Premium Plan
All of the free version
No word limit
Desktop version
Integrations for: MS Word, Google Docs, Chrome, and Scrivener
There's also a Premium+ plan which introduces Plagiarism checking for your existing copy.
ProWritingAid Premium+ Plan
All of the premium version
50 plagiarism checks per year
Perfect for academics
ProWritingAid Pricing
Here's how much you'll pay for ProWritingAid with our exclusive 40% ProWritingAid discount code:
Premium
1 year = $60 –> $45
2 year = $90 –> $67.50
3 year = $120 –> $90
Lifetime = $210 –> $157.50


Premium+
1 year = $70 –> $52.50
2 year = $110 –> $82.50
3 year = $150 –> $112.50
Lifetime = $320 –> $240


Go ahead and enjoy the amazing discount 🙂
Final Words
If this ProWritingAid coupon helped you, please consider sharing this page with others who might be interested in buying ProWritingAid. As they say, "Great satisfaction comes from sharing with others."
I'll keep updating this coupon code if there are any promotions or better discount code is available. So, make sure to bookmark our Coupons page.
To get your 20% Prowritingaid coupon, click here: Pro Writing Aid 20% Off
Or apply ProWritingAid coupon code: CNHMSBOT4N

Thanks