It's a never-ending process to educate yourself when it comes to personal finance. It's a massive mistake to think that you already know everything there is to know about managing your money. Those who seek out an ongoing education throughout their lives will perform best at keeping their finances in check.
A new perspective is always a good thing in that it will help guide you in directions that were unknown before. Learning how to save and invest your money is an ongoing evolution that begins with your first paycheck and continues well past your retirement.
Top 7 Best Personal Finance Books for Everyone
Here are the must read best personal finance books.
7. Set for Life: Dominate Life, Money, and the American Dream, by Scott Trench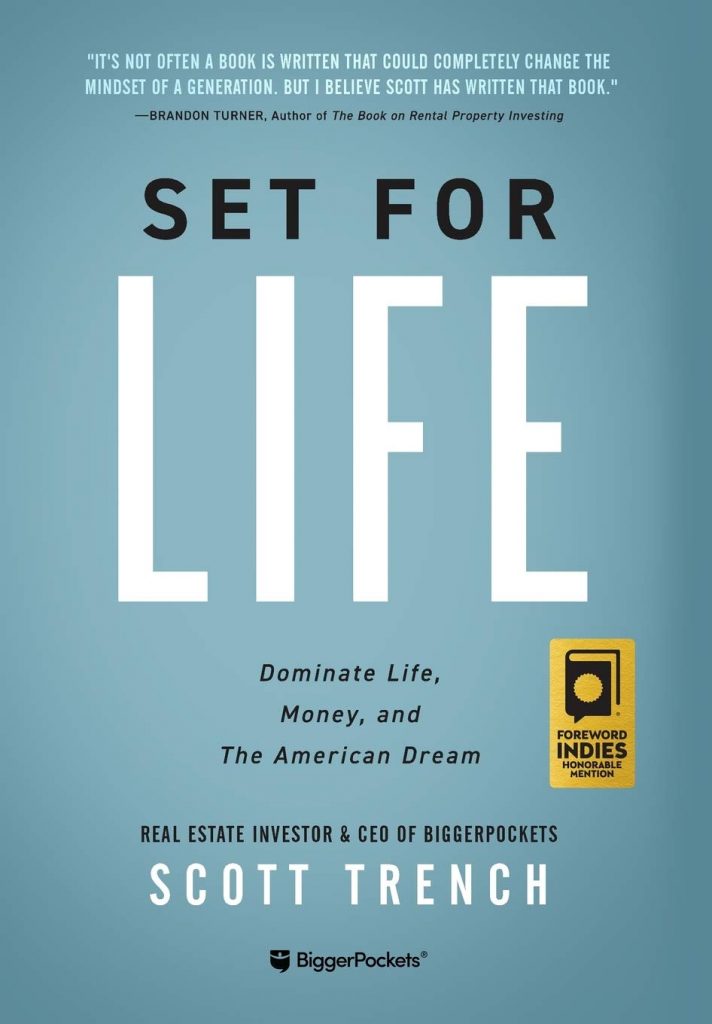 The approach Scott Trench takes on personal finance is different than most. He teaches that the most important thing to avoid is debt. He wants you to save as much money as possible. Saving is a crucial part of his plan as he says most Americans are far too in debt.
What he teaches makes sense, but it's difficult to digest in a world full of consumerism. Those who follow Scott's principals will find themselves with significantly less debt with far more money to invest and enjoy however they want.