Get Elementor at a discounted rate here
Website design is an important quality in 2020 and no user want to visit a site that looks ugly or doesn't have a good user experience.
But, not all of us are website developers who can spell magic and design awesome looking web pages. And the cost of hiring professional website designer to develop a custom website is insanely high and not something an individual can afford.
So, what's the best way a non-designer can use to design awesome looking pages without writing a single line of code?
Elementor proves that you don't have to be a website developer to design a professional looking website/blog. Use drag and drop page builder to design creative pages within minutes.
Elementor Pro is a must have for every website developer who's serious and want to stand out from rest of the crowd.
Get Elementor at a discounted rate here
Elementor Pro Features
Let me start with sharing some of the best Elementor Pro features that makes it worth purchasing.
1. Drag and Drop Builder
Elementor is one of the fastest and most intuitive page builder that comes with tons of elements. You can easily drag-and-drop an element and customize it in any way you want. It won't slow down your website.
2. Template Library
Can't think of how you want the website to look? Use Elementor's over 300 beautifully crafted templates for every type of business and purpose. You can import these readymade templates with few clicks and customize it for your own brand.
It can't get easier than this.
Get Elementor at a discounted rate here
3. Theme Builder
Elementor Pro comes with tons of premium options that makes it super handy to design custom themes. Here are few theme builder features that are included –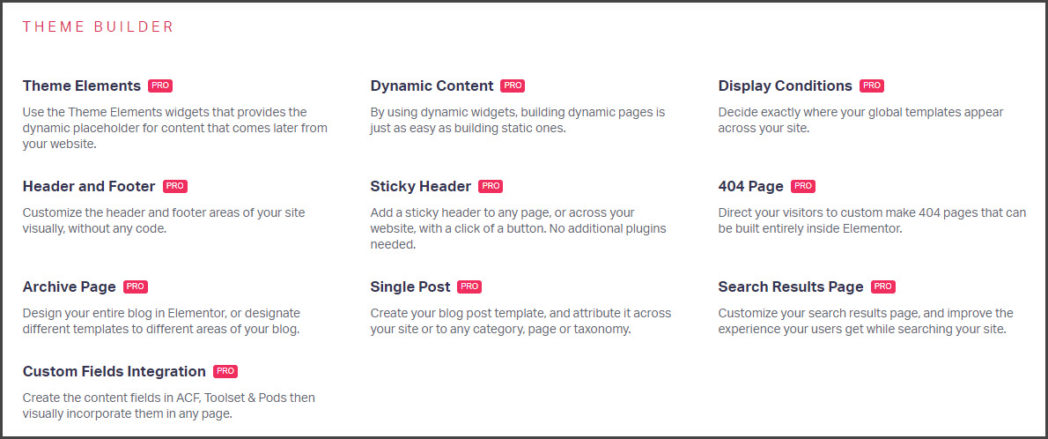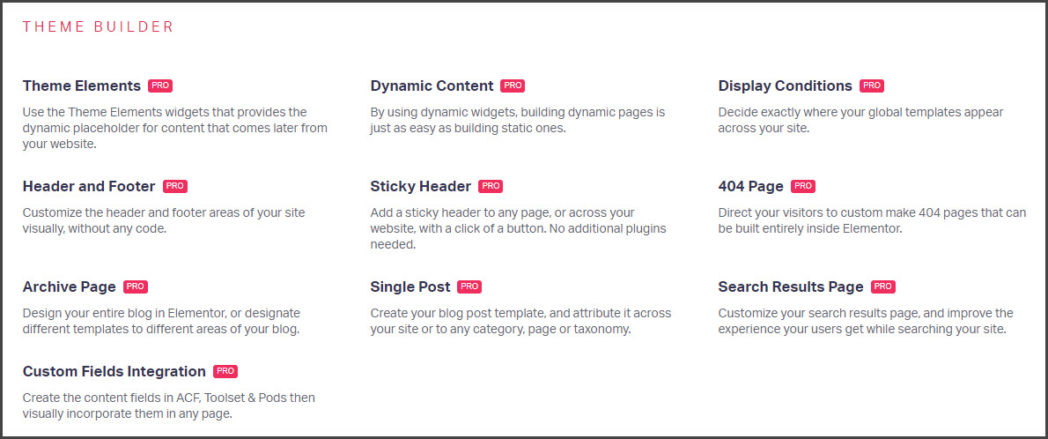 4. Ecommerce
Are you a seller and want to create a beautiful looking ecommerce store with cool functions? Elementor Pro has got you covered. It supports creating pricing table, WooCommerce add to cart widget, showing products, and a lot more.


5. 3rd Party Integrations
As a business owner, you'll use several other services like email marketing tools, automation tools, community builders, and a lot more. Elementor supports over 15 such integrations that'll make your life easier. More integrations are always being added and you can always request one.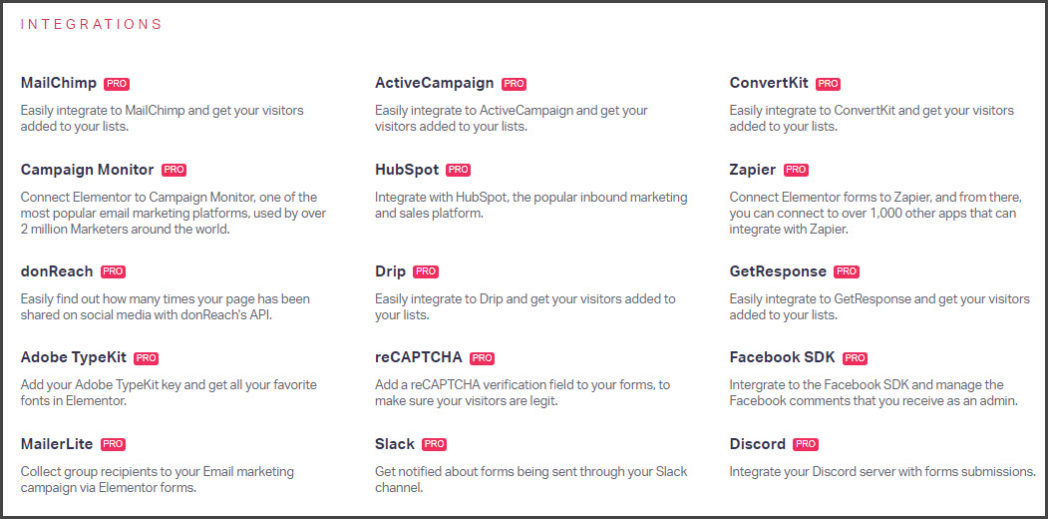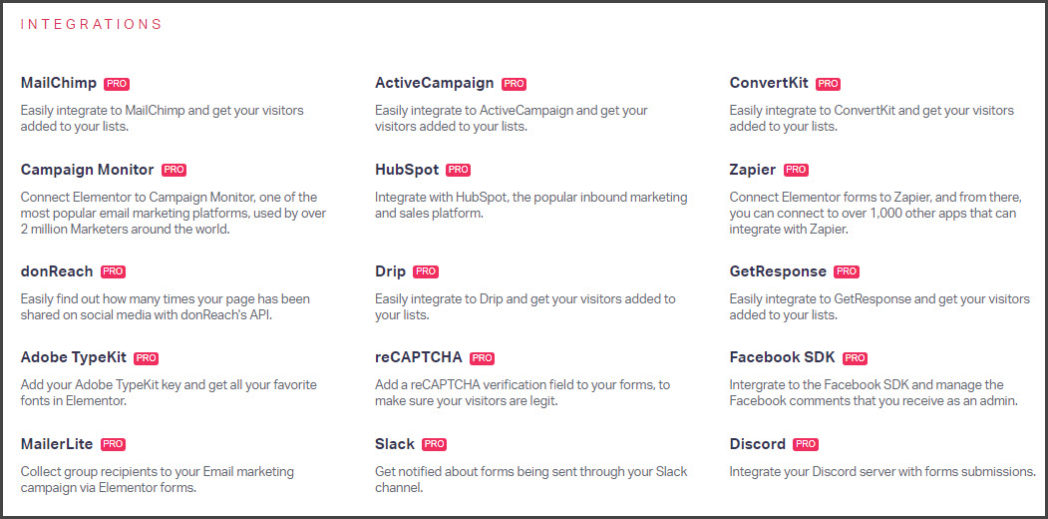 6. 24/7 Support
As a premium user, you also get access to Elementor's 24/7 support. In my personal experience, I have found their support to be top-notch, knowledgeable, and very professional.
Get Elementor at a discounted rate here
7. Video Tutorials
Stuck with an issue and can't figure it out? Or want to see how an element or feature works? Use provided Video Tutorials to quickly understand and master it.
Apart from these, there are over 100 amazing features that can turn you into a pro-designer overnight. You can check all Elementor features on this page.
Get Elementor at a discounted rate here
Elementor Pro Pricing
Although the free version is good, it has limited options that can and will limit your imaginations. Elementor Pro is one of those plugins that are priced below what they're worth – and here's the pricing.
It comes in 3 plans – Personal, Business, and Unlimited.
Personal ($49/year): You can install and use Elementor Pro on 1 site and receive updates and support for 1 year.
Business ($99/year): Install Elementor Pro on 3 websites and get support and updates on all three sites for 1 year.
Unlimited ($199/year): As the name suggest, with this plan, you can install Elementor on unlimited site without a limitation. All sites will get updates and support. Good for marketing agencies and website developers.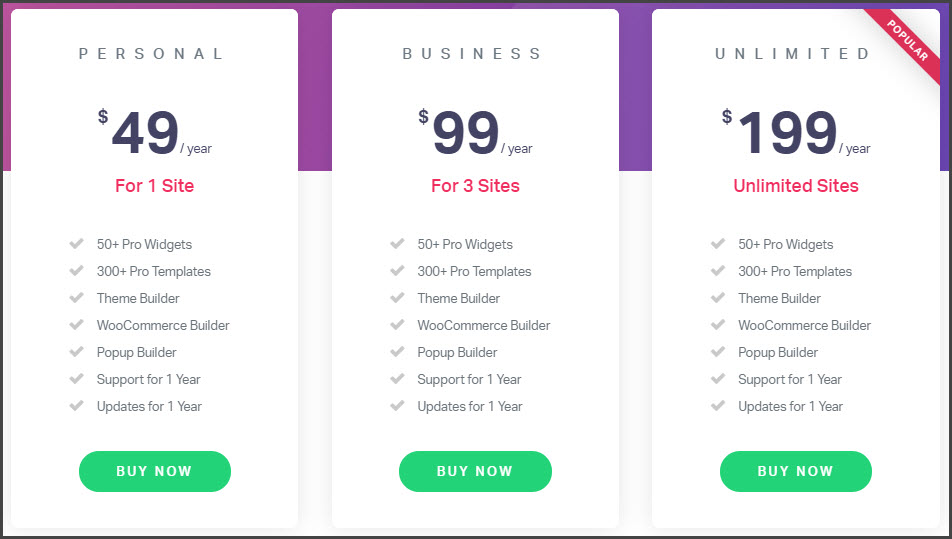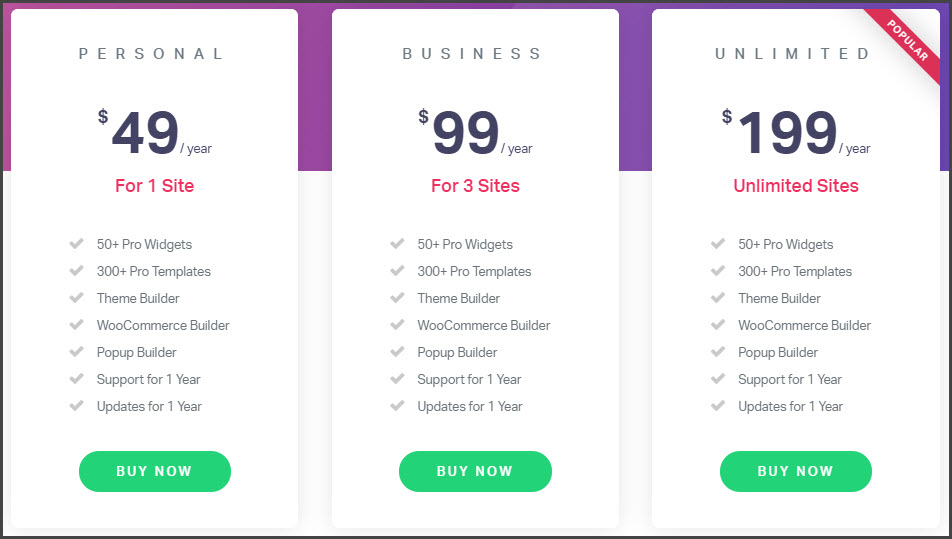 All purchases are backed with Elementor's 30-Day Money Back Guarantee.
Elementor Free vs Elementor Pro
Still not sure if Elementor pro is a right choice for you or not? Here's how they compare with each other –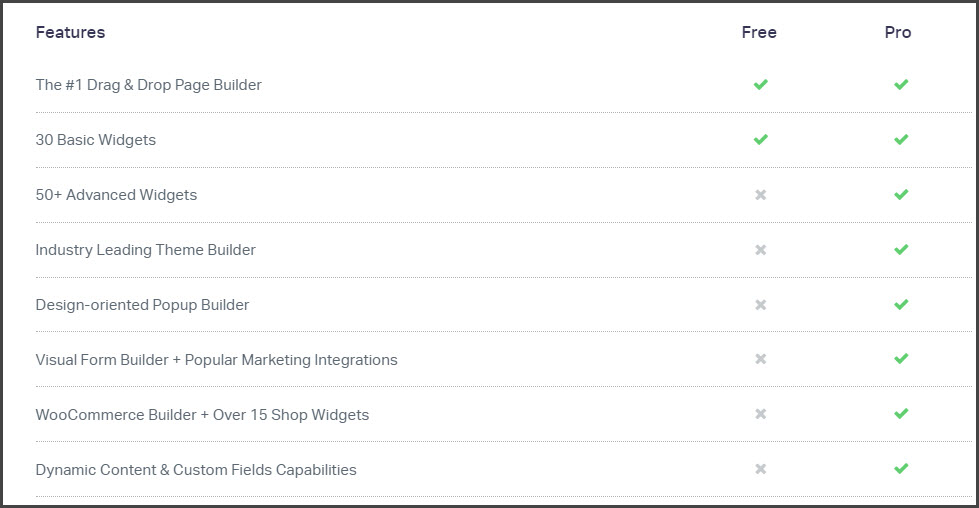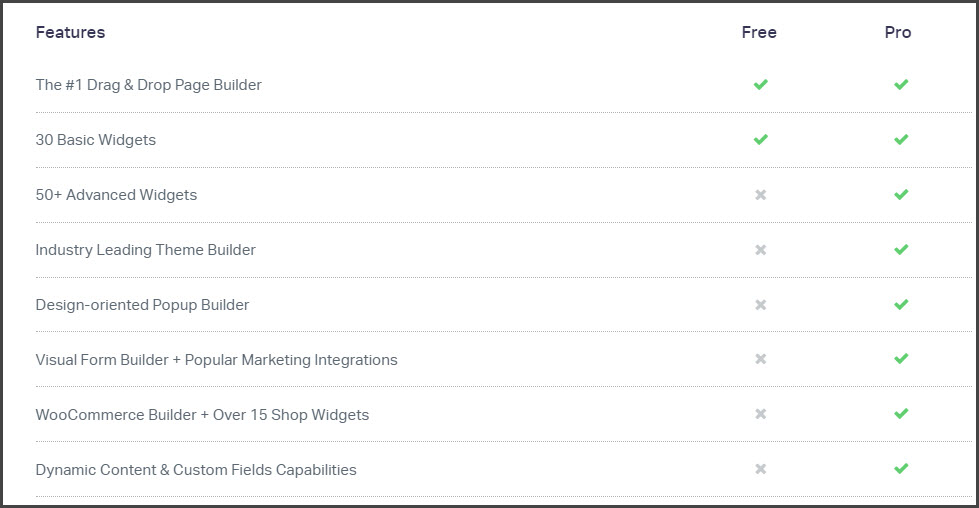 Elementor Discount Code
Don't want to pay the full amount? We've got you covered.
Use our exclusive Elementor Discount Code to avail an extra 10% OFF on all plans. Use coupon – 10FORYOU during checkout.
How To Apply Elementor Discount Code?
For those who are confused as to where to add this discount code and enjoy our exclusive discount – follow the below steps.
1. Click here which will take you to Elementor's homepage. From the menu bar, click on "Pricing" to check the current pricing.
2. Choose your plan – Personal, Business, or Unlimited. Click on "Buy Now" button to add it to your cart.
3. On the checkout page, you'll get an option saying – Have a discount code? Click to enter it. Click on it and paste the our exclusive Elementor Pro coupon code (10FORYOU)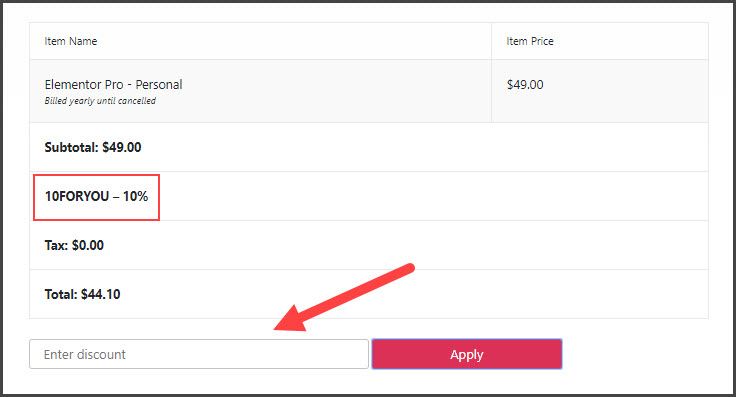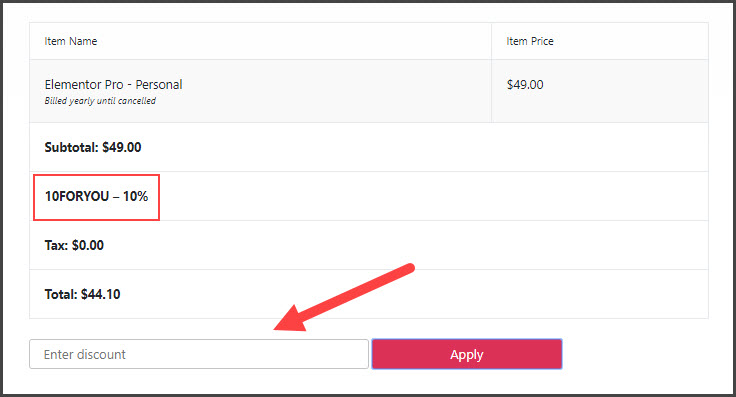 Ta-da! You've successfully applied the discount and saved 10% off your total purchase.
Get Elementor at a dscounted rate here
Final Words
Elementor is hands down the most advanced page builder in the market. It can be used to design beautiful looking pages with ease. You don't need to learn coding or play around with any queries as everything is available in a drag-and-drop format.
The free plan is great and comes with good number of features to get started with. And as you grow or need much better looking pages, you can upgrade to premium plan with our Elementor discount code.
They also offer regular updates so the plugin will keep getting new features and security patches.
If you enjoyed reading our Elementor review, make sure to share it with your friends and other bloggers. Also, leave a comment and let us know your views and experience with Elementor. Or if there's any better page builder available that offers more features.