Google AdSense is pretty much the first monetizing option webmasters come across. AdSense is legit, profitable and scalable. There are some high-paying AdSense niches that can help you earn more than $100 per click.
Nevertheless, it's not the end of internet revenues or even PPC revenues. It comes with a fair share of downsides too.
Getting AdSense approval isn't exactly a cakewalk. You cannot withdraw to PayPal or even Google Pay. It doesn't give you complete control over ads you publish.
AdSense Issues
AdSense isn't exactly a goldmine if you have low traffic.
When you are starting out small and without much traffic, AdSense doesn't accept you.
Even after you start actively running their ads, your account is always at risk.
A lot of us have been smitten by their rigid rules and policies.
Let bygones be bygones! You don't have to completely rely on AdSense to make some decent bucks. There are tons of new and reputed ad networks that can give tough competition to AdSense network (or even beat it for some niches and geographics.)
Top 10 Best AdSense Alternatives for Low Traffic & Small Websites
Here we present the top 10 best AdSense alternatives for low traffic and small websites.
1. Adsterra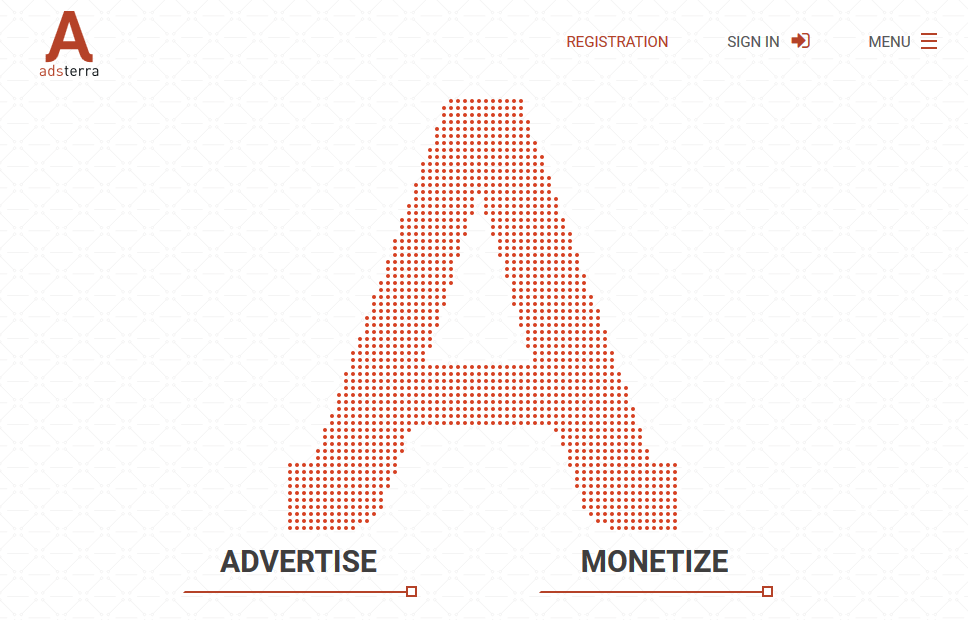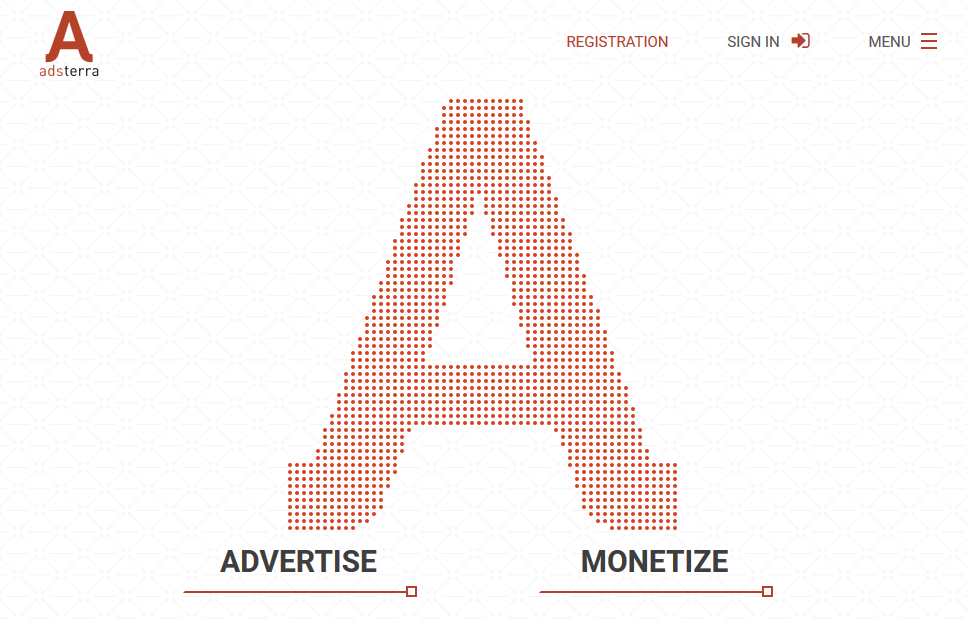 Adsterra serves over 10 billion geo-targeted impressions per month. It is definitely one of the highest-paying AdSense alternatives for low traffic sites if your visitors are mainly from first world countries. Its geo-targeted ad impressions model is pretty unique. You can withdraw via wire transfer and PayPal.
They also support other payment processors including Webmoney, Paxum and even Bitcoin. The pay rate is great for both desktop and mobile traffic. Regardless of the device, the CPM is pretty impressive. The ad formats include web push, direct links, vast, pop-ups, browser notifications, pop-under, banners, and whatnot.
2. Bitvertiser
Bitvertiser is definitely small website friendly. The approval is quick and easy. The supported payment methods include PayPal, wire transfer and checks. The minimum withdrawal threshold is just $10. There is no minimum traffic threshold.
They follow a 30-day payment cycle. Like AdSense, you get paid every time a visitor clicks on ads. You also get paid extra if the clicks turn into a conversion. They let you know the highest bidders on your site.
3. Chitika
Chitika is a lucrative option even within top 10 AdSense alternatives for low traffic sites. It pays a lot better in comparison with other networks. They have text links, mobile phone display, and banner type ads. The impressions count and you got the conversion from PPC too.
You can withdraw via PayPal and minimum payout is just $10. Chitika also supports check and wire transfer. They follow a monthly payment cycle. The ads are highly targeted with excellent conversion rates. It is easy to reach thresholds and payments are processed quickly.
4. Clicksor
Clicksor is an in-text advertising network. The minimum payment threshold is $50. The payments happen on a bi-monthly basis. Clicksor supports standard payment options such as PayPal, check and wire transfer.
Their traffic requirements translate to 50,000 monthly impressions. Clicksor is an all-around lucrative platform. Publishers get to keep up to 85% of ad revenues. Even as an affiliate you can earn up to 10%.
5. Infolinks
Infolinks is quite popular for in-line text advertising. It displays ads that correspond to your content. Certain keywords in the content carry advertising links. You are paid on basis of clicks on these ads. The more clicks you attract, the more you earn.
Publishers get a lion share of the revenues. Infolinks shares 70% of the revenue with you.
The network supports PayPal payments as well as the conventional bank transfers and checks. Following recent developments, they now serve in-search, in-tag and inframe ads too.
6. Media.net
If you are looking for a like for like AdSense alternative, Media.net is the one. It is the combined AdSense for Yahoo and Bing. The cutting edge tech house offers innovative advertising packages for publishers and clients.
By revenues, they are the 2nd largest contextual ads program across the web. Many untapped demographics benefit from their traffic monetization solutions.
It's a great platform to start with. They approve your account within a couple of days. You get a 10% bonus over your earnings in the initial three months.
7. Popcash
Popcash again is one of the best AdSense alternatives for small websites. The approval process takes 24 to 48 hours. For the most part, it's pop-under ads. There is no minimum traffic requirement and payment threshold is just $10. You can request withdrawal every day. They pay via PayPal, Payoneer, Payza, Paxum, checks and more.
The publisher has complete control over the ad campaigns. You can start, pause and stop ads at will. You have access to detailed statistics which helps easily monitor your campaigns and revenues. Advertisers can start the campaign with deposits as low as $5. It's a fast, secure and reliable network.
8. PropellerAds Media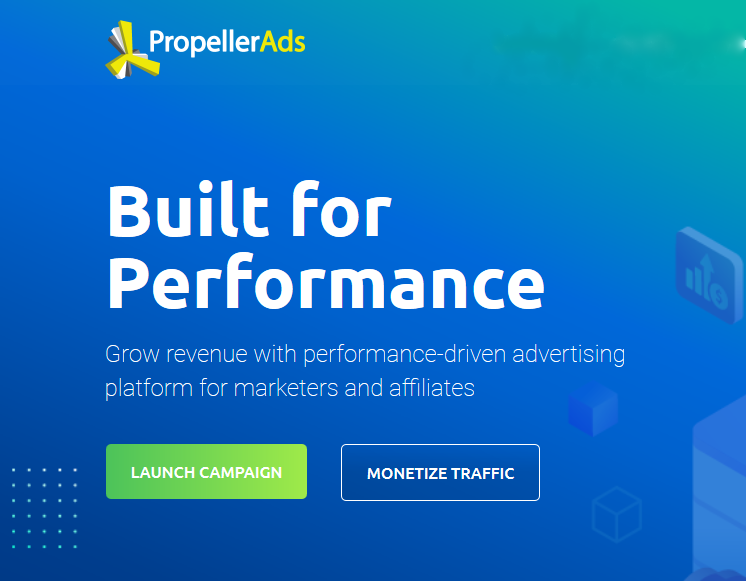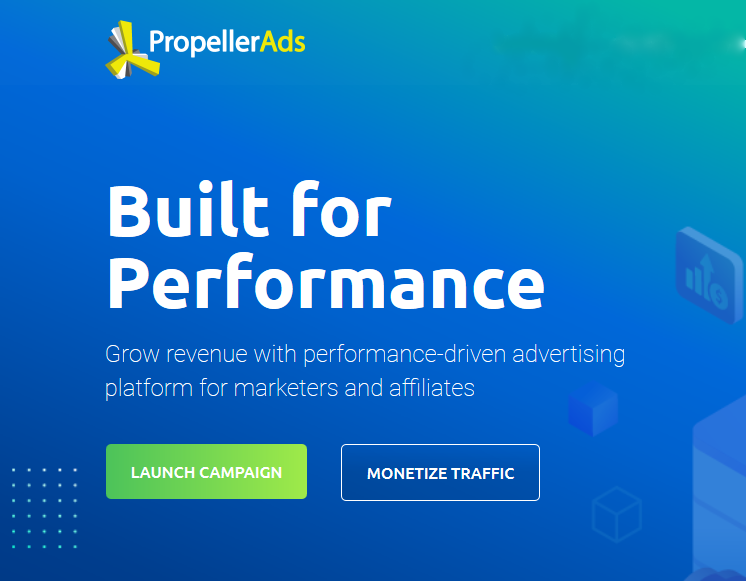 PropellerAds ad network from the UK is considered the best by its publishers. They enjoy die-hard loyalty from clients too. On average, 3000 visitors translate to $30 in ad revenues. It's a good pay rate both parties can agree on.
Like the name suggests it serves as the perfect launch pad for smaller websites. It doesn't just pay for the hosting but funds your web venture all along.
Since they have been in operations in 2011, they have quickly grown to one of the biggest brands in CPM. They are great with mobile traffic. They specialize in following niches – movies, entertainment, dating, games, finance, software, and gambling – where they earn more for you than AdSense.
9. RevenueHits
RevenueHits is a great option if you are into blogging. This is a performance-based ad network. It's a CPA based system, where you are paid for certain user action.
For the most part, it involves registering to brand offers. The ads come with pretty good text, display or both. It provides you with a large inventory of proven ads. You can earn some decent cash even with Asian traffic. They get over 2 billion ad impressions on a daily basis.
10. Amazon Affiliates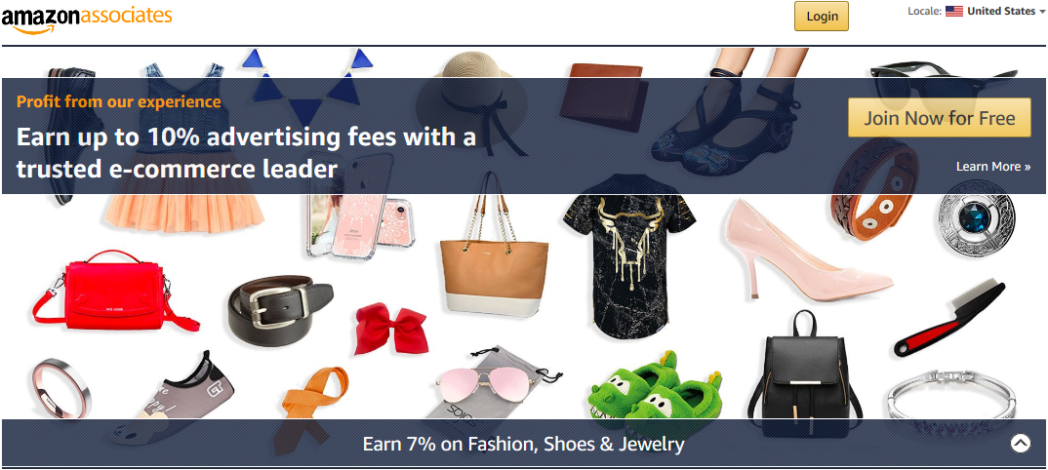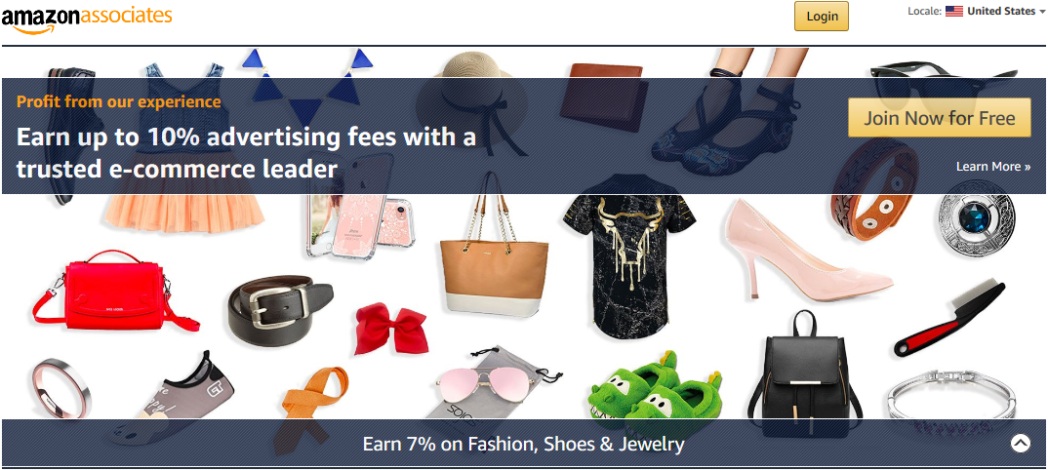 Though it is a totally different niche revenue model, Amazon Affiliates is the immediate AdSense alternative for small websites. It has the potential to grow your income manifold. AdSense offers a steady flow of income when you maintain high traffic. Amazon affiliate program rather pays you per sale.
Even with low traffic, making serious revenue is a real prospect. Micro niche websites which are really small can benefit from Amazon affiliate network. Bagging information on special discounts and promotions can be helpful.
Additionally, affiliate marketing is the only method where you can be get paid every day instead of a holding period of 30 to 60 days.
Contextual linking helps to get clicks to your ads and thereby improves sales. Finding and promoting the right products is key.
Want to start a blog? Use our special discounted link –
If you enjoyed this article, take some time to share this article & pin the below graphic: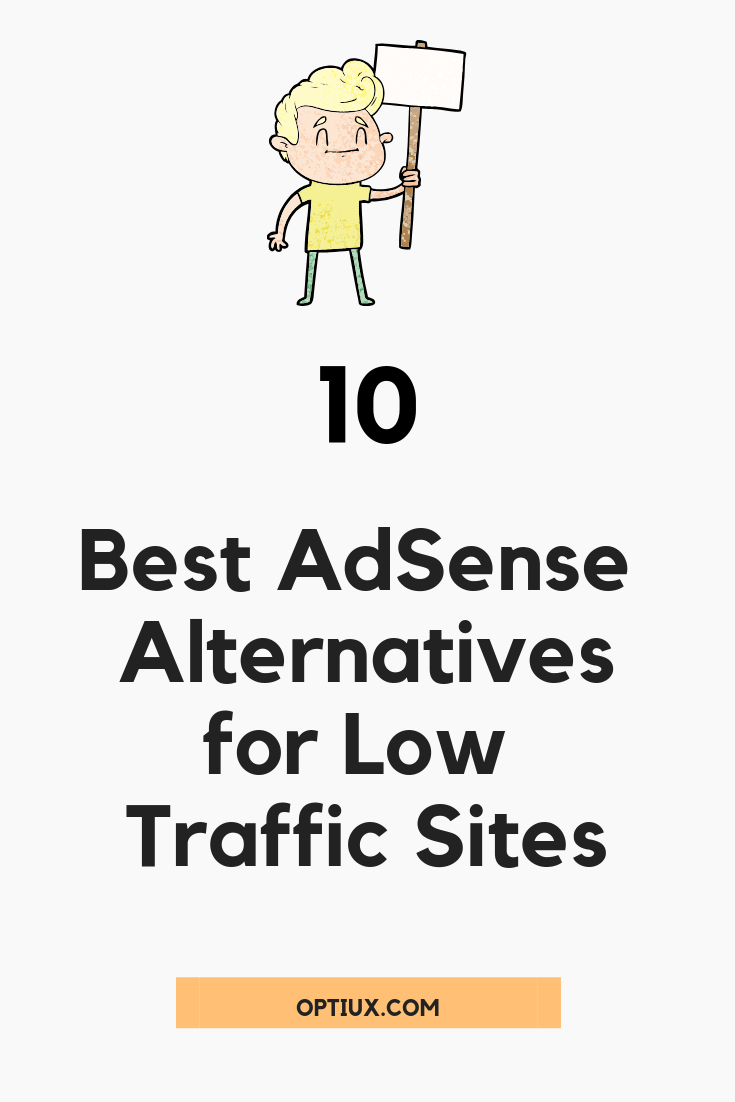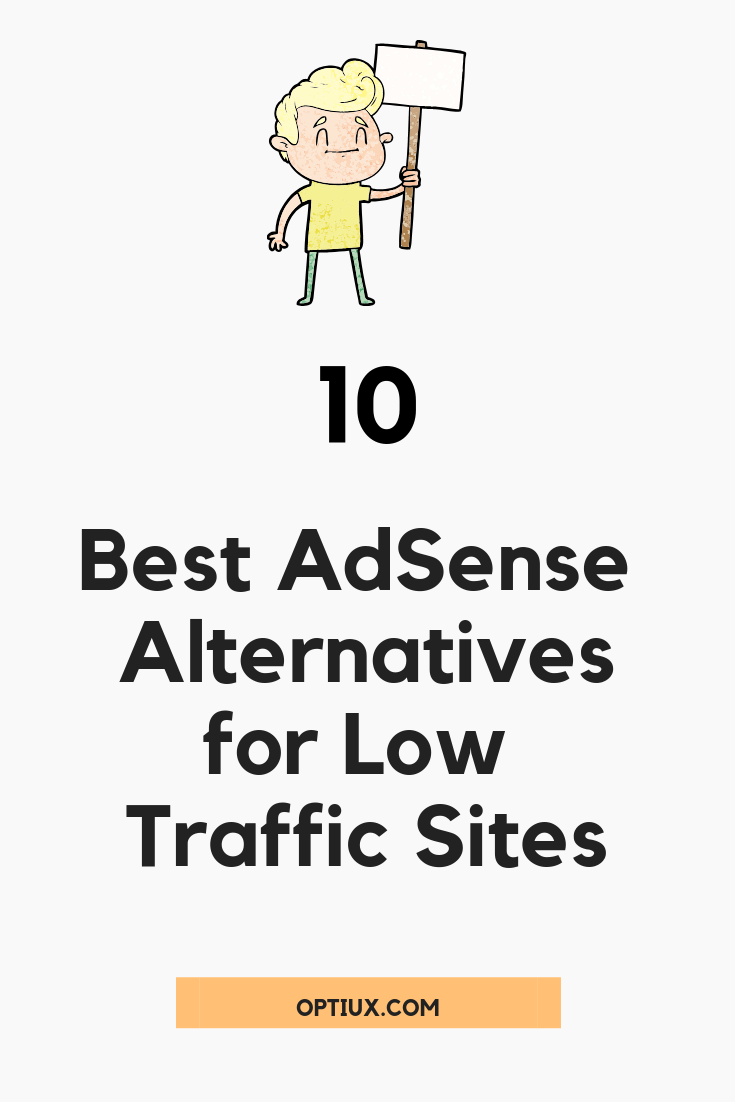 Continue reading: How to Get Paid to Watch Videos in 2019 (Top 10 Ways)