It doesn't matter if you're dropshipping, selling on eBay, or have a retail store you must have access to products to sell. Chinese made products are what everyone is selling these days, and there are places other than AliExpress to source them. Want to know some websites Like Aliexpress?
You will be surprised to discover the plethora of items waiting for you to put them in your store. It doesn't matter what niche you like to promote; you'll find all the products you need right here.
8. Banggood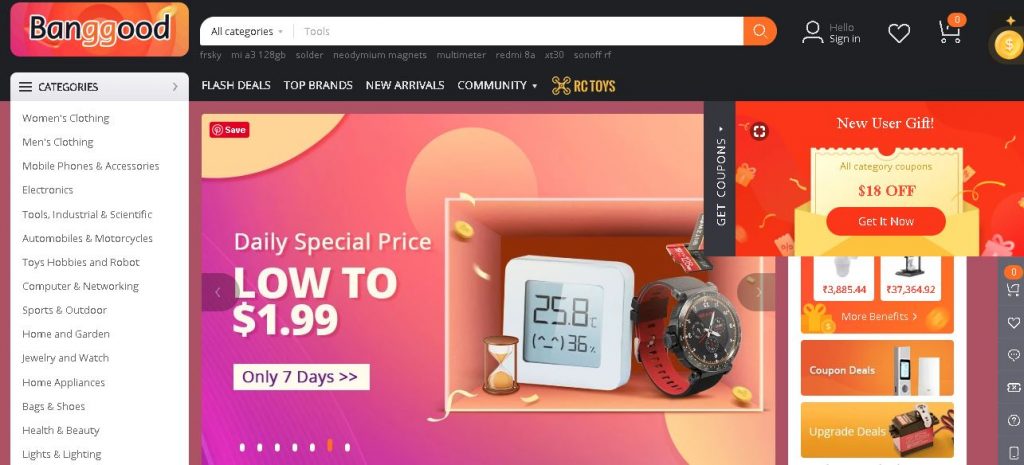 Banggood is a fantastic alternative to AliExpress. If you sell products such as drones and robots, then you know how difficult they are to find. You won't have any difficulties whatsoever finding them here at Banggood.
You'll also stumble upon things such as smartphones, products for the home and outdoors, and even clothing. A great thing about Banggood is that some of the suppliers are located in the United States.
If you're worried about delivery times to your American customers, then doing business with suppliers in the United States might be the solution you've been searching for.
7. DHGate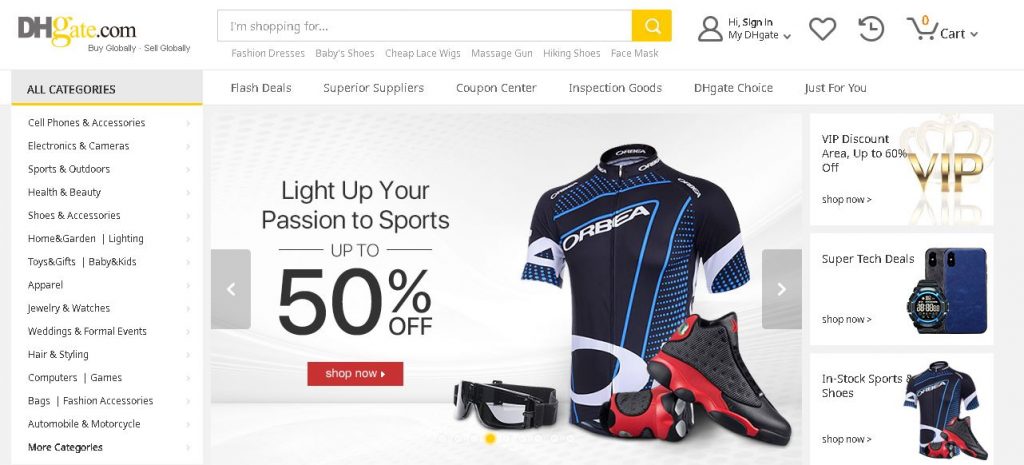 DHGate is almost exactly like AliExpress in every way possible. You'll find that DHGate pretty much has the same items that AliExpress does. The best way to get the most out of DHGate is by comparing how much the same things cost there as they do on AliExpress.
If you find a big price discrepancy, then go with the cheaper place. Saving a few bucks here and there can be great if you sell many items.
Any profit that you can squeak out is good since it helps you stay ahead of the game, and it also gives you plenty of ammo to fight your competition with.
6. DX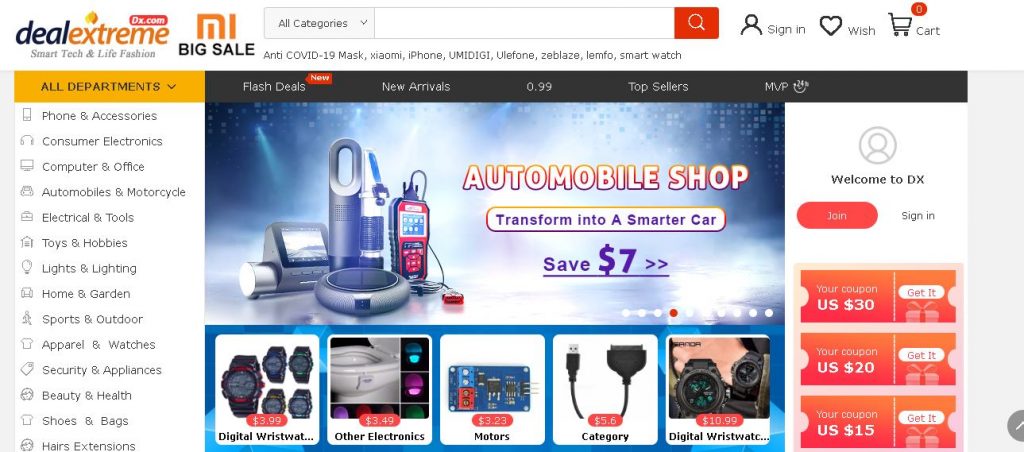 DX has two million products listed on their site. Yes, you read that right. If you can't find anything to sell among their two million products, then something is wrong. It doesn't matter what niche your store is, DX has you covered. Do you sell on eBay?
If so, you too will find plenty of products to fill your auctions up with at DX. The prices at DX are super low, and that means there's plenty of room for profit. If you're serious about filling your online store with plenty of products, then DX is a must-visit AliExpress alternative.
5. LightInTheBox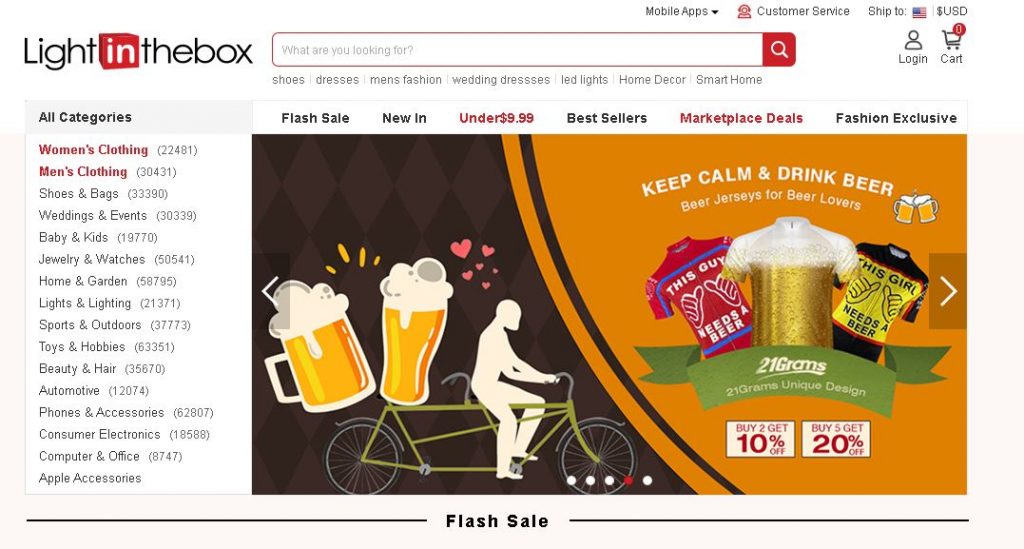 LightInTheBox is a great place to find the latest trends. Sure, you can find just about anything at LightInTheBox, but the real action is with products that are trending.
All of the products are warehoused in China, so that means you can expect a universal delivery time of about two weeks to a month. Products that are currently trending can be a great way to make some fast cash.
However, you should be aware that trends don't last forever, and sometimes the bubble bursts as soon as you're catching onto the trend. If you feel there's still some upward momentum left, then LightInTheBox could have the trendy items that your store needs.
4. Taobao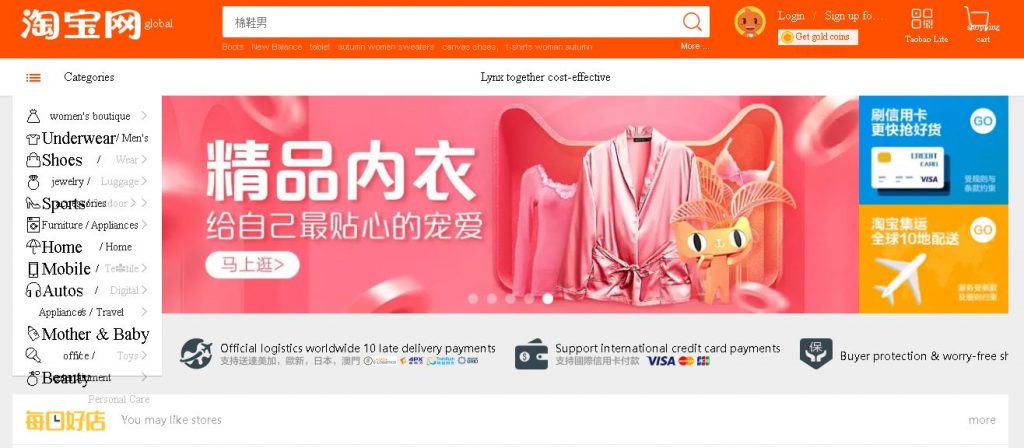 You must know that Taobao is catered towards Chinese customers. Alibaba owns the online store, and the vast majority of its customers are Chinese people. Use Google Translate to translate the pages and read what the seller is offering.
You will need to contact each seller and ask if they will drop ship the products to your customers. Some sellers are okay with dropshipping, and some only want to sell to those who are living in China.
It takes a little work to find out who is the best to do business with, but it's well worth the effort since the prices at Taobao are so low.
3. Salehoo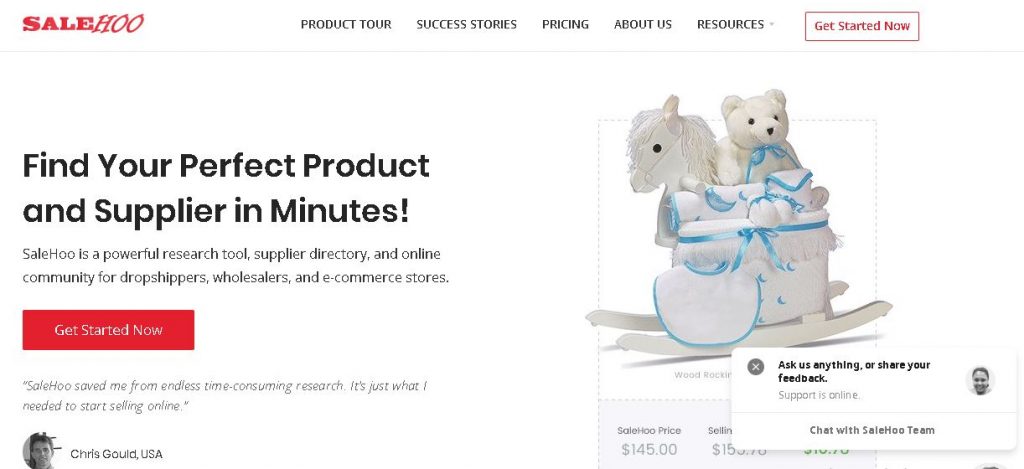 You are dealing directly with wholesalers when using Salehoo. It's easy to set up your dropshipping store, and customers can pay for things and have them shipped with a few clicks.
The prices are pretty good since you're dealing with wholesalers with quite a bit of product on hand. It will take 30 days for the products to arrive at your customer's home since everything is located in China.
The trade-off for the long wait time is that the prices are low and there's plenty of room for profit.
2. Tmart
Tmart is an up and coming retail site that has its sights set on AliExpress. Since the site is so new, they are trying their best to outperform AliExpress in every way possible. Anything that the customer buys through your store is shipped from Tmart within 24.
That sounds good, but the delivery times are still a few weeks if your customers are in the United States.  However, hopefully, your customers receive their purchase in less than the typical 30 days that most of the other sites are offering.
Since Tmart is so new, they are eager to cut prices, and that is always a good thing since that means more money in your pocket.
1. Worldwide Brands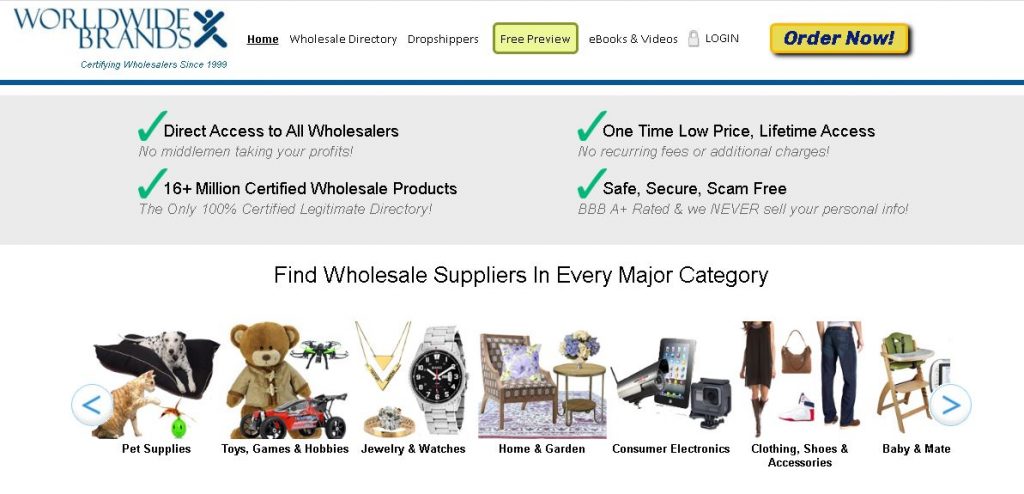 There is a one time fee of $224 to use Worldwide Brands. What is Worldwide Brands? It's a site that connects wholesalers and drop shippers. All of the wholesalers at Worldwide Brands are aware that their customers are drop shippers.
Since you're dealing directly with wholesalers, the prices can be quite low. You should also be aware that this is a site that only experienced drop shippers should use. If you have no experience in drop shipping, then you should use one of the many other AliExpress alternatives listed above.
Worldwide Brands is complicated, and it takes a little time to understand how dropshipping works to be able to get the most out of this site.
No Store or Ebayer Needs to Worry About What They're Going to Sell
There is no excuse for your stores or auctions not to be up and running. There are millions upon millions of products waiting for you to sell them. The best advice is always to pick a niche and stick with it. You don't want to sell items that aren't related to each other.
Build up your store or auctions with similar products, and you'll receive return customers who will buy more. The best strategy is to build up a reputation in your niche as a seller who delivers high-quality products at low prices.
Your reputation is worth its weight in gold, and it will determine the longevity of the success of your store or eBay account.