Big or small – websites have an immense effect on making a business popular. It effectively helps to promote your service effectively and a robust, feature-rich, dynamic, attractive, navigable, secured website helps to draw more attention.
If you have recently launched a start-up, it's not unusual to come across several confusions in mind that you cannot compete with the already established brands. And such a thought is not unusual to occur.
The vast, dynamic, extremely popular website of Amazon rightly makes you feel that your small e-commerce site with similar sorts of products cannot survive in the market.
However, that is not the case at all! Remember, every successful enterprise of today was a small start-up once. Think about Apple! The huge brand with such an enormous audience and products launched at a garage! 
Why Do You Need the Best Web Designers for the Job?
The competition is very high in every sphere of business today. It isn't easy to make your presence felt unless you excel in every field of business. The first place every customer checks at, to gather information regarding a product or service, is on the internet. The website that a business has is representative of the service they provide. So, a well designed and accurate website will influence the decision of the customer in a positive manner. 
Therefore, it's time to buck up and forget these excuses. Focus on building your website, no matter whichever small way possible. Every little step can immensely influence the bigger picture in the future.
To help you motivate, in this blog, we will discuss small business website examples that are sure to inspire you. So, let's dive in.
10 Small Business Website Examples
1. Haus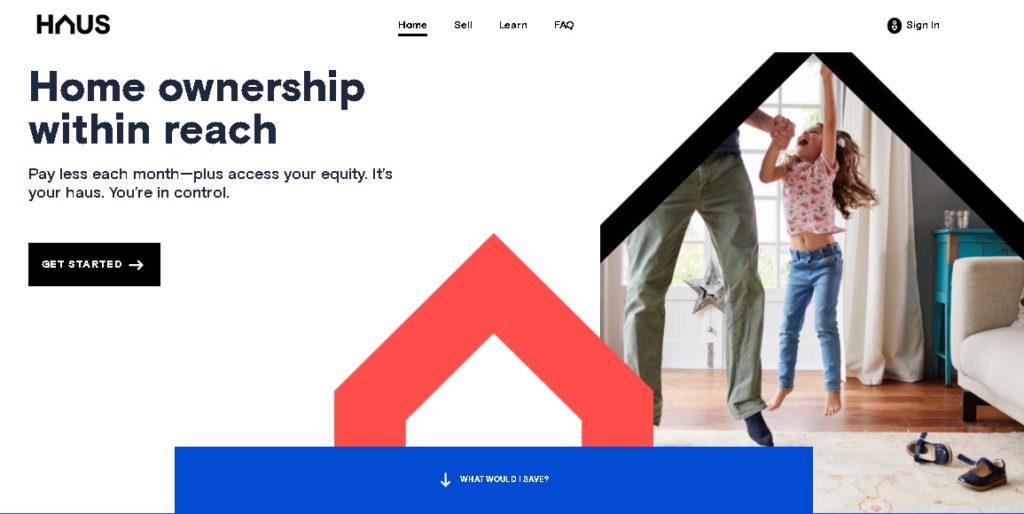 This is a marketing and PR consultancy. Their website is neat, clean and visually impactful. This L.A oriented brand developing agency has successfully presents the website in an entertaining and engaging manner.
With big animated pictures introduce the viewers to their services. You can try this design that is soothing and cool. What comes next in the name of a user-friendly website is engagement. This means the website should be good enough to keep the reader hanging on and make him/her revisit the website. So again the work shows over here.
This can be done if there is clear user interaction, visual elements that can be seen and understood easily, relevant and up to date information which is good enough to solve the query of the client and flexibility to go from one page to another.
2. The Cunningham Team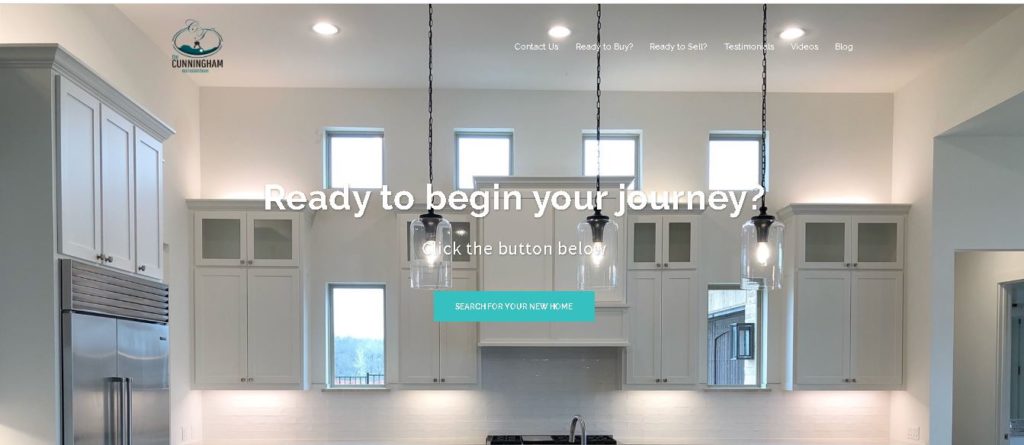 This company is a real estate agency and their dynamic website promotes their beautiful properties in a vibrant and colourful way. If your company tries to draw the viewers' attention, this is an appealing design. The floral background adds more to the aesthetical aspect. 
3. Native Union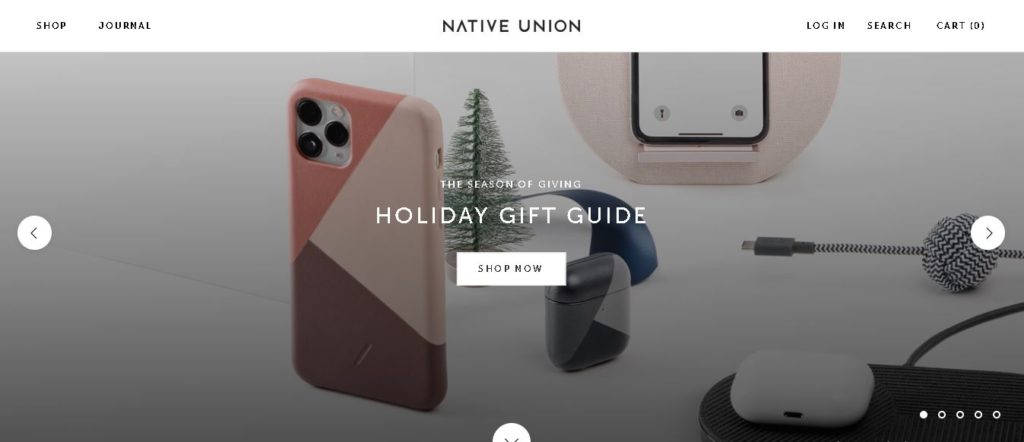 The e-commerce business makes the viewers avoid being overwhelmed. The red background attracts eyes whereas the black bold logo effectively promotes the brand. The little human face expresses a happy smile that creates a positive impression in the viewers' minds.
4. Le Garage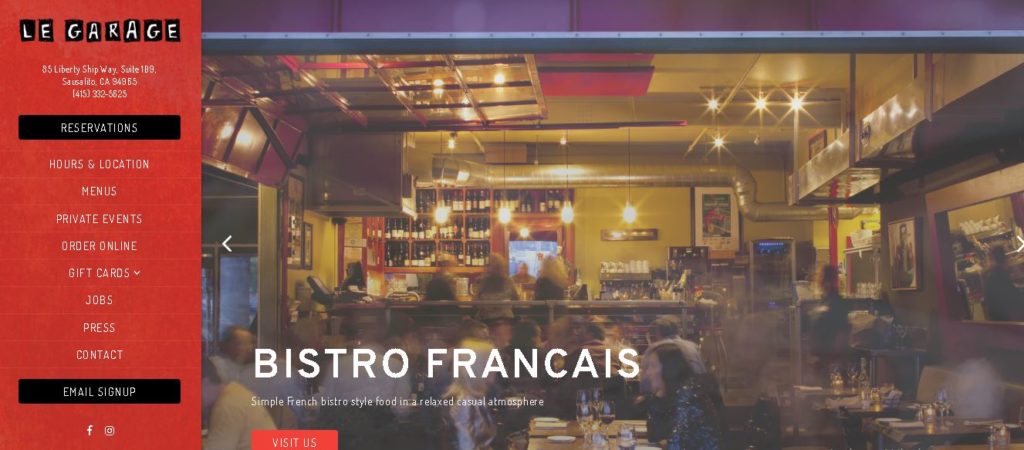 If your company is a restaurant based, you can try out such a design. The developers very intelligently segmented two parts on the front page. While the right side displays food, plates, and wine glasses, the left side contains several drop-down menus to help you learn about their services.
5. Loganville Child Care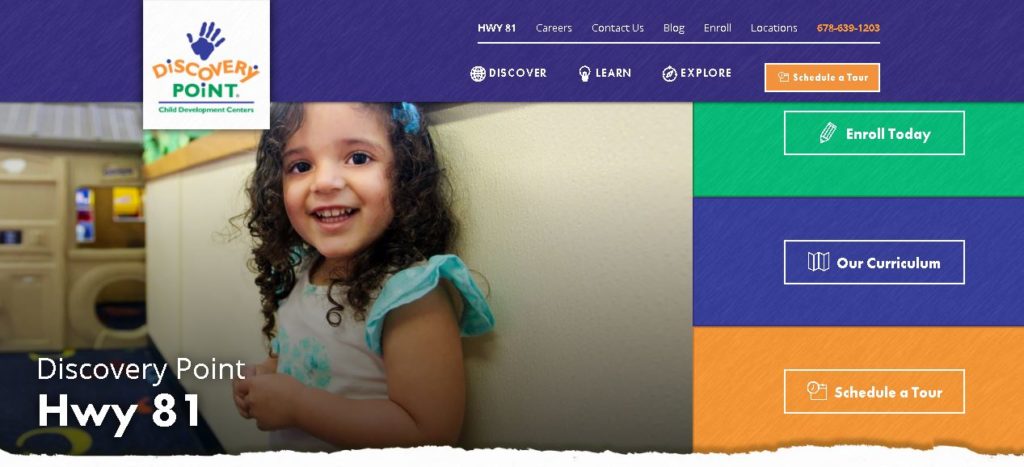 The eye-catchy design of the child care agency draws attention through a beautiful kid playing with some toys. This creates brand awareness and promotes their business objective while the child's image further produces an emotional impact on the viewers' minds. Also, the contact info on the home page helps potential customers easily contact them. 
Developing a website requires talent and ability. The design should be unique, yet it shouldn't be difficult for the customer to approach and use. The attractiveness of any website depends on the psychology of the target audience.
The designer should have an idea of this to perform the task effectively. The same design may not work for different age groups, genders or occupations.
Some websites have to be more formal in appearance, whereas other businesses require more friendly and casual looking colorful websites that image their consumers.
The web designer is faced with the responsibility of deciding what works based on the client he is dealing with. This knowledge comes with practice and experience. 
6. Bellafare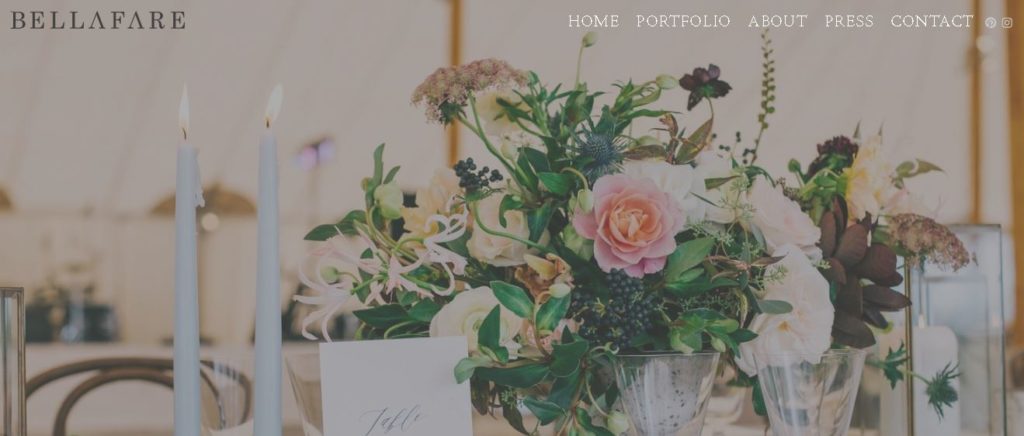 This website is from an event coordinator. Their website exhibits an event with decorated designs. The display is not clumsy at all, which attracts more eyeballs. The soothing color combination is sure to drive your attention. Its elegant appeal is truly amazing. 
There may be several complex issues involved in designing a website. It is necessary that the links work, and the website can be easily navigated by even the most basic computer users. The tools and software used to design the website should depend on the functionality that is expected from any website.
You should ensure that the layout of the website is appealing to the target audience you cater to. It should have ample scope for extensions and enhancements.
You should find a web development company that has suitable knowledge to work with these requirements to develop a good website for your company.
Apart from the technical aspects, you should also find them capable of delivering the product on time and meeting the milestones that you set initially. You should not compromise on quality, and should also ensure that you get what you pay for.
7. Gitman Bros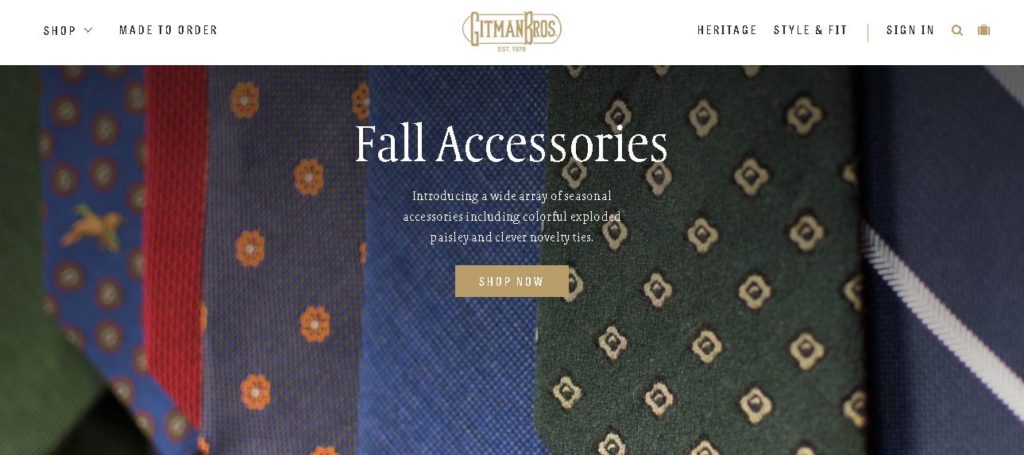 As mentioned earlier, the website should reveal the business goal. The site is an online store to sell outfits. The website exhibits a striped shirt with bold font. Typography, fonts, and colors are extremely important when it comes to a website. 
The content is the next most important factor. If you talk to anyone you will find out that it is content that plays the most important role – until and unless it is a designing website. So, make sure that you put informative yet crisp information. Something which really relates to the website you are working on.
8. Brass and Lantern Inn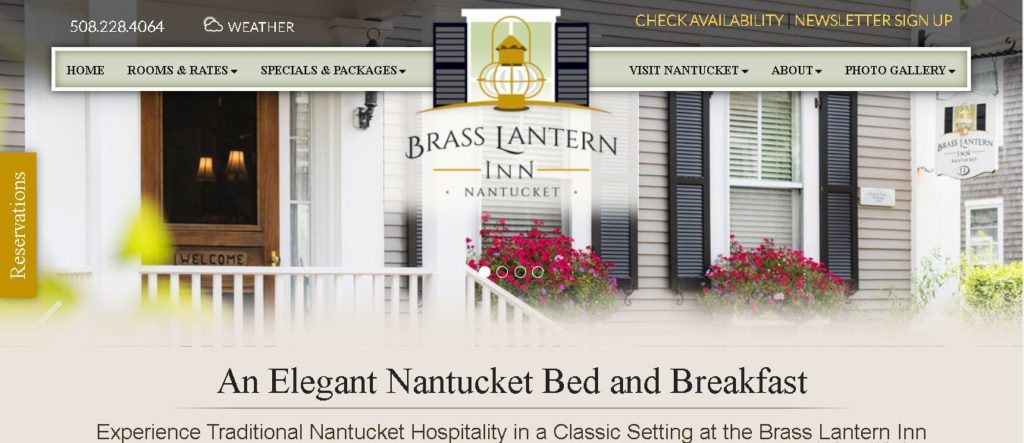 The website of Brass and Lantern Inn is an amazing example of a feature-rich website. The homepage beautifully illustrates the picture of two well-lit lodgings that are sure to evoke a vacation vibe in your mind. This is the business strategy to drive more attention. 
9. Guaranteed Trans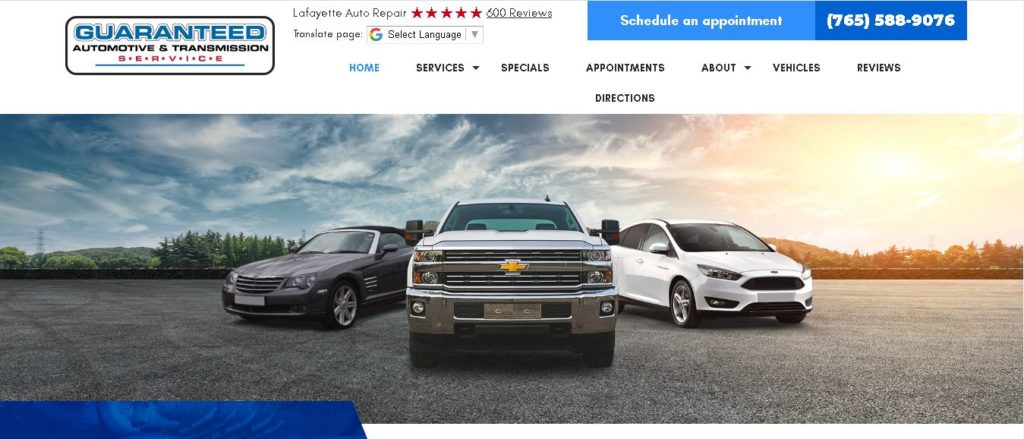 This website is from an automotive business. The homepage proudly displays a technician holding a machine and explaining something to the customer and it is sure to evoke the curiosity in the viewers' minds. 
10. Smile Redding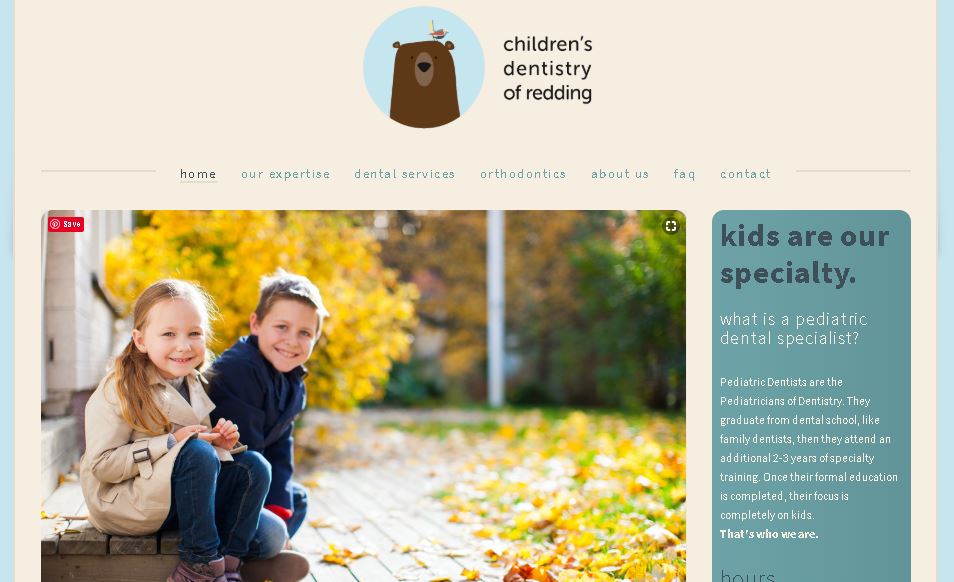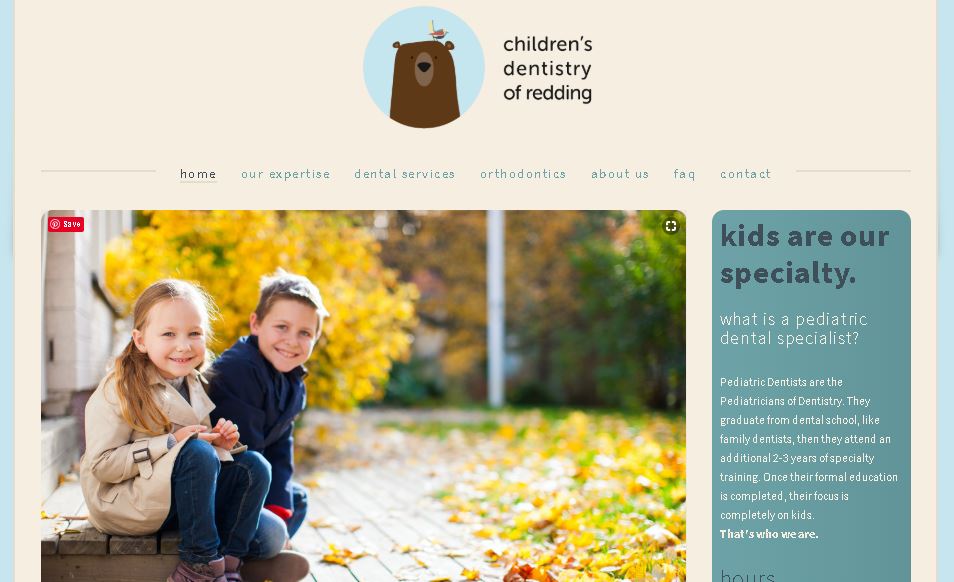 Web design is a sophisticated but interesting job. With the emergence of several new tools that make this task easier, the options for designing a good website are many. Though there are several companies that can do the task, the quality of work that is provided, and the end product will greatly depend on their expertise and knowledge.
As in the name, the website of Smile Redding beautifully features a girl who is smiling thereby creating a positive impact in the viewers' minds. 
Conclusion
These small business website examples are only provided in order to give you two ideas: 1. Any small business can easily make beautiful websites and get their ball roll. Therefore, you need not worry about your startup's website getting successful or not.
All you need is to make beautiful websites and let your creativity flow. 2. Secondly, we must mention that these examples are not intended to limit your creativity. You don't need to copy these but only derive inspiration from them.
We have collected various small business website examples from distinct niches so that you can ideas how to create a top-notch website based on the business goal.
A real estate business is necessarily different from a restaurant. And their websites should reflect the difference. But no matter what the website deals with, it should never look clumsy and crowded. Rather give some space to keep the eye feel relaxed and soothing.
Creating a website is one of the most effective business strategies and you must take care of both its technical and aesthetic aspects.
Also, make sure that the site is navigable in both desktop and mobile versions because according to the recent survey, people prefer to check out any online site on the go and gradually the mobile version is getting more attention than the web desktop versions. It's important to keep track on that.
Creating a website is only the first step. You need to constantly promote it through various marketing techniques including PPC or pay per click model of paid search marketing in search engines, social media marketing or drive organic traffic through search engine optimization.
This is why you need to be proactive to employ an amazing content writer for the landing page, monitor the keyword optimization in order to enhance the user experience. This will effectively reduce the bounce rate and increase CTR or click through rates.
After deriving inspiration you should bring uniqueness to your website so that the next time we cover such a topic, we can choose your website as our example and influence and inspire others.